Tuna Cutting Show is a traditional event in the land of cherry blossoms, bringing fortune for new beginnings. The chef will handle and process the giant tuna directly during this activity. As gourmets with a special fondness for Japanese cuisine, the "fishermen" don't miss the appointment to enjoy the fresh fish at the event.
Let's look back at the moments of the fishermen's gathering at the District 7 branch to see how much fun it is to participate in Shamoji activities. Meet and make new friends, try games together, create fun and relaxing memories with family, friends, loved ones…
Looking forward to the next activities at fanpage, Shamoji will reveal soon!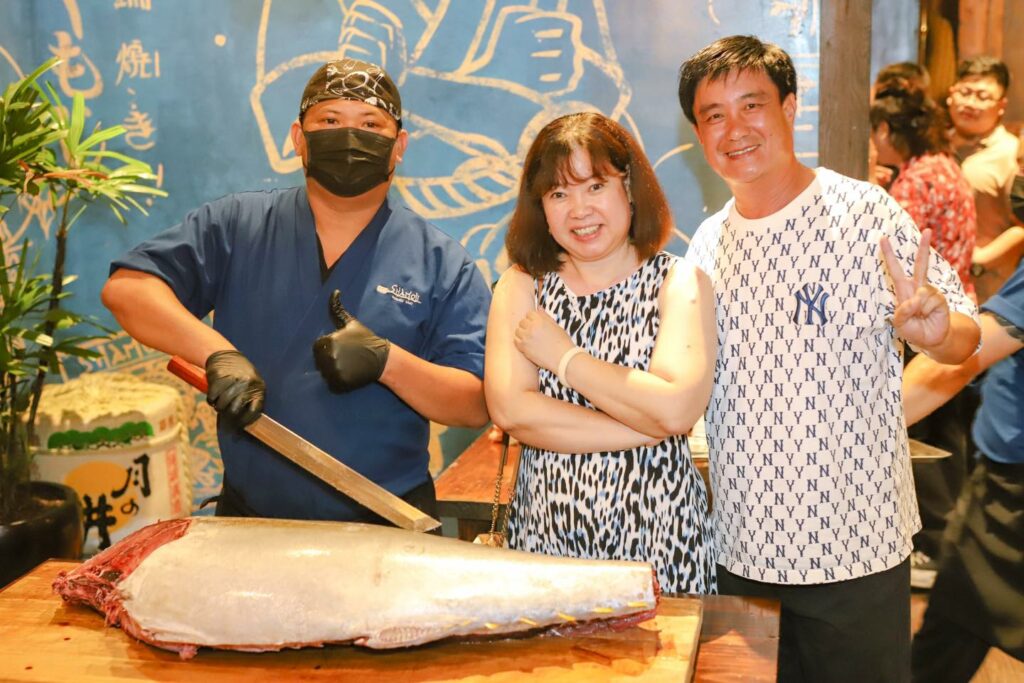 Explore the branch spaces of Shamoji to find the best seat for you. Branch 135 Nguyen Duc Canh, District 7, HCM, will be the first stop. It has the largest area of the 4 branches of Shamoji, including 3 VIP rooms and a desk area next to the window. At Shamoji, the difference is a Japanese-style kitchen and bar.